SETTING LOVE TO MUSIC
For over 30 years, married best-friends Matt & Carol have entertained audiences with their smooshy love songs,
sweet harmonies, rich guitar & delightful lyrics that celebrate gaining & keeping healthy, happy relationships. 
ONLINE & IN-PERSON CONCERTS

ONLINE/VIRTUAL
(live or pre-recorded)

IN-PERSON
(live audience or in-house CCTV system)
Get ready for a fun event filled with humor, banter &
heart-warming stories from Matt's & Carol's own lives.   
CLICK HERE to get started.
 
WHAT THEY SAID:
"We just recently had them for our Valentine's Banquet at our church, and everyone LOVED them.
Here it is a full two weeks after our banquet and I continue to get
"they were great," "we loved them," and "great choice for the banquet."
You will not be disappointed!  They're genuine, and you can tell the love that they have for one another.
They are VERY talented and their music library is vast.
They respond quickly to emails and are very flexible.
Seriously, you can stop searching for your entertainment, you found a gem right here!!! 
-- Mike S., Calvary Monument Bible Church, Paradise, PA

"Matt & Carol are a powerful musical duo!
Their style is romantic and realistic and to go to one of their events is a night of magic!
I highly recommend them for just about any venue."
-- Carlene B., Independent Design Professional, Lancaster, PA

 
SWEETLIFE DATE NIGHTS
Marriage- & Relationship-Building Events For Couples
Date Nights can be large or small, living rooms to auditoriums & can be hosted by a church/organization as a pot-luck dinner or dessert fundraising event, tailored to fit almost any theme or emphasis.  

Events with Matt & Carol are filled with humor, banter & stories to encourage couples make it all the way to the SweetLife.  They share experiences from their lives that are personal, powerful & life-changing.  Many couples go home closer to each other than when they walked in. 
CLICK HERE to get started.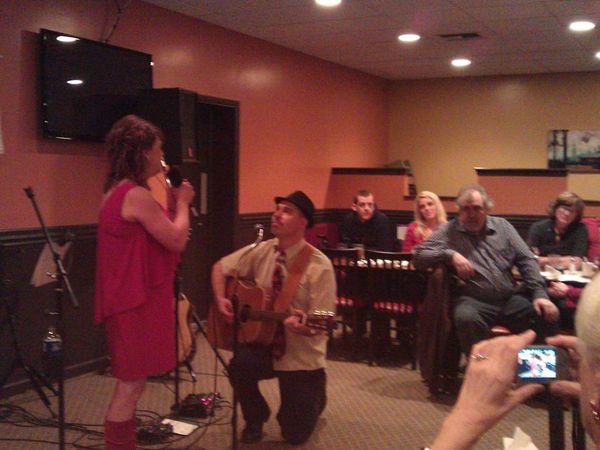 WHAT THEY SAID:
"Our love started in music.  We've played together as friends since 1988 & as husband/wife since 1993. Sometimes it was hard & it looked like we wouldn't make it, but we weren't quitting. As we revealed ourselves to God & each other, He healed us & brought us into the SweetLife; hence the name.  We're still best friends after all these years."
-- Matt & Carol Frigm, SweetLife Music

"It was an enjoyable evening.  You had great harmony.   I told some folks at my table that Carol sounded like Karen Carpenter when listening to her solo parts!"
-- DATE NIGHT Event, Crossings Community Church, Columbia, PA

"What impresses me most is their passion for encouraging love & servanthood in others' marriages. I've heard their story of healing & reconciliation, & highly encourage others to hear, receive & be blessed likewise!"
-- Glenn Kaiser, International Recording Artist/Guitarist, REZ Band, JPUSA Ev. Covenant Church, Chicago, IL


Contact SweetLife Below To Schedule Your Own Date Night Event.

**NOTE:  SWEETLIFE PERFORMS AT NON-SMOKING OR OUTDOOR EVENTS ONLY.**